PLATINUM PAINTING COMPANY
PROFESSIONAL, PROMPT & TRUSTWORTHY SYDNEY PAINTER
Platinum Painting Company is a high profile Sydney painter servicing the Lower North Shore, Inner West, Eastern Suburbs, Northern Beaches, CBD and South Sydney.
From commercial spaces and strata projects to heritage listed buildings and residences, we focus on your return on investment and deliver professional painting solutions on time and in budget. 
We're professionally trained with over 25 years experience and many business awards. We manage complex projects and challenging situations with ease. 
WE'RE COVID SAFE
Platinum Painting Company are committed to providing customers with the highest quality colour inspiration and expert painting services.
Right now, our main focus is responding to the evolving situation surrounding COVID-19 (Coronavirus disease).
We've completed the necessary government training and our main priorities are to protect the health, safety and well-being of all our employees, their families and our customers.
We continue to deliver the highest service standards to our customers and
play our part to minimise the spread of the virus.
We are monitoring the situation daily including all advice from State and Federal Government authorities.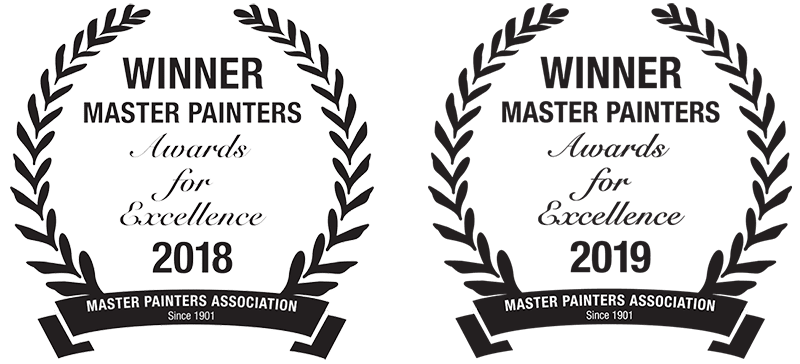 Goodbye Graffiti
by Sydney painter, Platinum Painting Company
 Graffiti Gone in 24 hours – Guaranteed
A brilliant alternative to graffiti removal by a professional Sydney painter
Fixed Price $120* Per Call Out (*per 5m²)
A BRILLIANT SYDNEY PAINTER AT A COMPETITIVE PRICE
STRATA, COMMERCIAL & RESIDENTIAL
CUSTOMER TESTIMONIALS
YOUR SATISFACTION IS OUR PRIORITY
Maree Graham - Strata Committee for SP 11633, Kirribilli
Platinum's quote was very reasonable and certainly proved to be very good value for money. Nothing was trouble to Platinum. Whatever the question, Dom came straight back to us with an answer or a strategy. The standard of Platinum's work is second to none. Our building required extensive preparation work before painting with elastomeric textured paint to match the texture that was already in place. Platinum did a fantastic job.
Sarah Mansfield - Girl Friday Renos
Being an interior designer I find Platinum Painting Company a fantastic team to work with. Nothing is a problem for them, they have completed many painting projects for me and are reliable, courteous and I am really happy with their overall quality of work. If you need a stress free paint job then I highly recommend these guys. Check out some of our work together on girlfridayrenos.com
Glen Johnstone - Strata Plan No. 60821, Belrose Sydney
I have worked with Dominic from Platinum Painting Company on the complete building re-paint and they have done a fantastic job for me. Dom and his partner Charlie work extremely hard and most importantly…..they listen to the client and what the client wants. I would highly recommend Platinum Painting to any strata plan for all painting works needed.
We hired Platinum Painting, on the recommendation of a friend, to paint our whole apartment. We asked if they could also strip back the paint from the brickwork along 2 walls to create a more rustic look to the warehouse apartment. We couldn't be any happier with the result of stripping back the bricks, they look amazing! We found Charlie to be very accommodating and professional. Platinum provided a very detailed quote for all our works and completed the job within budget. Charlie carried out the work quickly and provided a perfect finish. He is a perfectionist and we are very happy with the end result. We highly recommend Platinum Painting Company.
L W Rose - Chairman S/P 11999
During the replacement of our railing for glass balustrades, I found Platinum Painting very accommodating in working with other trades on site. Their tradesmen were co-operative and diligent in their work assisting wherever possible to accommodate unit owners work schedules and commitments. Drop sheets and covers protected our carpets and any minimal touch up areas that were needed carried our quickly after a walk through. From my experience with Platinum Painting I could recommend them for quality of workmanship and materials with prompt and reliable service.
Kevin - SP 61315 AVIVA, Rose Bay
The committee members and other residents were all happy with the final outcome in the term of price, colour suggestions, overall finish and some minor later fix ups the Charlie and the boys carried out. The general consensus was that Platinum met all of its agreed obligations, did a really good job at very competitive price and improved the appearance of the building immensely. On that basis, I have no problem should you wish to show these comments and would be happy to talk to anyone wishing to contact me. Of course people can look at our building and form their own opinion.
Platinum have finished the painting of our house in Mosman this week. The house looks like new and I wanted to especially acknowledge the professional quality of care and attention to high quality work undertaken by Charlie throughout the job. He is also clearly an excellent manager, developer and encourager of younger staff. I am very pleased with the full job and have recommended your company to several others.
Bridget Knox - North Sydney Studios
Dom and Charlie are professionals. They quote accurately, use the best quality materials, arrive on time, clean up and are always friendly and courteous. Their crew are also excellent. The painting is of the highest standard with great attention to detail. Platinum are my go-to painting company. I've worked with them on two big projects and will continue to do so in the future.
We are 100% happy with the painting we have had done in our house in Cremorne. The painters were on time, professional with an eye for detail and have done a fabulous job. I am more than happy to recommend a local business with such a strong eye for customer details. Many thanks to Platinum Painting.
THE PLATINUM GUARANTEE
EXPERIENCE THE PLATINUM DIFFERENCE
We use high quality materials as specified in your quote
Our work is covered by a 7 year painter's workmanship warranty
Our paints and sealants have a 5 year manufacturers warranty
We will leave your property clean and tidy at the end of each day
Our supervisors will maintain daily project communication with you
Our Sydney painter team is fully trained and qualified
We are fully licensed and insured